After a long day at school, watching TV or playing video games might seem like the best way to unwind. However, the best way to fight the stress is to get active. Participate in after school activities. There are many different ways to do this that can benefit students of all grades, personalities, and cultural aspects. There are many programs that are sponsored by schools and the community that are completely free. There are also other programs that are available that cost money. Either way, there is something available for everyone.
Benefits of After School Activities
There are many benefits of getting active after school rather. The most obvious benefit includes health and fitness. When students are more active at a younger age, it is easier to stay active into adulthood. Life expectancy in the U.S. is actually decreasing because of obesity. Getting and staying active could increase the quality and duration of your life. The health benefits also continue into the strength of the immune system. This means that people who are more active get sick less often then those who do not.

Getting active is a great way to get into a good mood and stay in one. While exercising or playing sports, the body releases chemicals that are natural mood enhancers and stress relievers.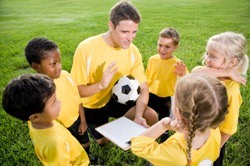 It also helps to get out excess energy that can make you fidgety and inattentive while in class or studying. By being in a better mood and being better able to concentrate, you can even expect grades to improve.
Participating in after school activities is a great way to make friends. Everyone already has things in common and spends a lot of time together. Depending on the program, many of the teammates are likely to have the same classes, teachers, and acquaintances. When there are teams involved, each member learns how to work together and encourage each other. This gives an opportunity to create bonds and friendships that could last a lifetime.
When students are more active, they look and feel better. The entire personality and mood tendencies can shift to a more positive sense of being. This can lead to more confidence, more friends, ability to work as a team, and can completely transform a student's life.
Ideas for After School Activities
The best part about after school activities is that you can choose what you want to participate in based on things you like to do. There are options for activities that include team work as well as more individualized activities. There are high impact activities such as football and low impact activites like track. If you discover that you like an activity, you can get really good at it and play through high school and into college. Teens with great skills and teamwork are often granted scholarships.
Even if your school doesn't offer a particular sport or activity that you're interested in,there may be opportunities in your community. Tae Kwon Do and other Martial Arts are commonly located in higher populated areas – and even gymnastics or horseback riding.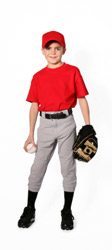 Baseball
Basketball
Bowling
Cheerleading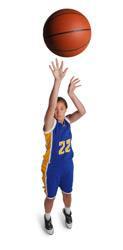 Crew
Football
Hockey
Lacrosse
Skiing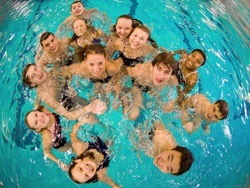 Soccer
Swimming
Tennis
Track
Volleyball
Weight Training
Wrestling